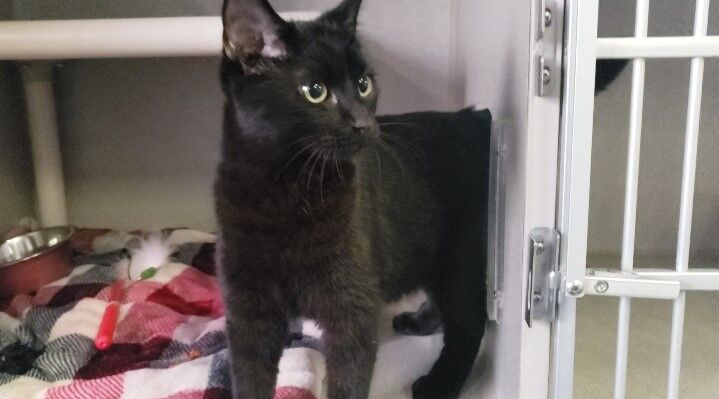 According to staff reports

Many dogs and cats are available for adoption through Burke County Animal Services.
BCAS Shelter Technician Trinity Johnson wants all animals at the shelter to find loving fur homes. These are the animals she has chosen to highlight this week.
This week's dog of the week is Shadow.
"Shadow is a one-year-old black lab and Shepard mix," Johnson said. "Shadow is currently the oldest resident of BCAS and we just don't understand why. He's a good purebred boy, looking for a forever home. He's clean and loves playing with toys (in especially squeaky toys).
"Shadow is getting very stressed because he has had to be tracked in the shelter for so long, and he would like to leave, even if it is just to spend time with a foster family. BCAS is always in need of foster families for dogs.
All animals brought to animal services come from different backgrounds and are in different physical condition. Agency staff work to ensure that all animals are cared for while they are in the shelter and in preparation for adoption into their forever homes.
This week's Cat of the Week is Lord Muffins.
"Lord Muffins is a 7-month-old black shorthair kitten," Johnson said. "Lord Muffins is currently residing in our shelter but would love to reside with you. He is a nice, outgoing boy who loves to play with toys and gets along with everyone he meets. Please come meet Lord Muffins today today.